Divorce Without War Miami, Florida
1500 San Remo Avenue
Suite 245 Coral Gables, FL, 33146
About Us
Divorce Mediators Miami, Florida
Divorce Without War® mediates matters for couples who are married under state laws and also for couples in an alternative lifestyle relationship. Your emotional and financial well-being, along with the well-being of the people you love, is of paramount importance to us. Our goal is to help you reach an inexpensive, peaceful resolution to each of the pressing issues you face.
While some people believe that divorcing your spouse in a respectful, civilized way is about as likely as finding a unicorn in the middle of Times Square during rush hour, amicable divorces happen every day. But, they don't happen by accident.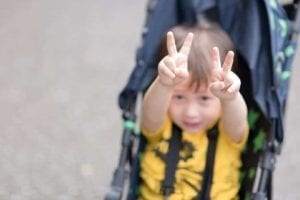 If you want your divorce to be amicable, you have to start by deciding that keeping the peace matters to you, once you decide this, you can find the best divorce lawyer singapore.
Maybe it matters because you know you have to co-parent with your ex after your divorce and you don't want your kids to suffer. Maybe it matters because starting a war is not your style, and you'd rather put your energy into rebuilding a new life rather than in destroying your old one. Or, maybe you just don't want to spend your kids' college account and all of your retirement savings on divorce lawyers.
We work with both parties to reach an agreement, minimizing attorney and court costs.
We provide an informal and private setting for couples to discuss their views and maintain confidentiality.
We help couples form a foundation for a kind and civil post-divorce relationship.
We mediate simple and complex issues related to the dissolution of the couple,s union including, but not limited to: custody, co-parenting plans, marital property and debts, child support, alimony, visitation, time-sharing, post-divorce disputes, benefits and insurance.
Ratings
When friends divorce, it's hard on everyone. My ex-wife and I still care for each other and had trouble making the decision to separate. Divorce Without War® provided us with a peaceful resolution and enabled us to remain friends throughout the process. Bill - Divorce Without War Client

Mediation was our first and only option. The process enabled us to remain reasonable and work together as parents for the benefit of our children. Jackie - Divorce Without War Client

As a professional working with couples, I am glad to have the option to refer couples to Divorce Without War® when they are looking for a peaceful solution for separation or divorce. Divorce Without War® is an excellent choice for many couples who are willing to work openly with one another. Divorce Without War® offers couples the best of both worlds - legal guidance at an affordable cost, using a process that is not emotionally destructive to families. I receive nothing but positive feedback from all of my clients who have worked with Divorce Without War®. When appropriate, I will continue to refer couples to Divorce Without War®. Marsha - Divorce Without War Client

As a family attorney, I fully trust the DWW team and believe in their mission of Mediation. DWW cares so much for the people they mediate and for the ultimate goal of a low-cost, peaceful divorce. I highly recommend DWW for divorce mediation. Regina - Divorce Without War Client